There are many factors to consider when signing up with a website/marketing provider as it really can be the "Wild Wild West" when making your decision. We wanted to write this article to help doctors avoid crucial pitfalls and long-term issues when choosing a website provider.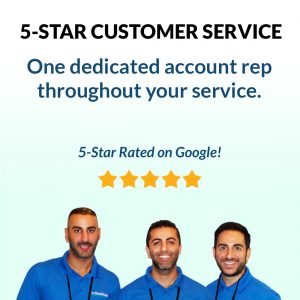 1. Own Your Domain
A website provider should never be the owner of your domain. As the client, you should have full ownership of the domain. Be certain that you always have the ability to move your domain into your own account at any time. At The DocSites, we provide a domain management service where we buy the domain and pay the yearly fee as a courtesy but all of our clients have ownership of the domain. This means you can move your domain at any time and you are the owner. We never want to hold a client hostage and if a client decides to leave our service, we will gladly transfer the domain to their account.
2. No Long Term Commitments/Hidden Terms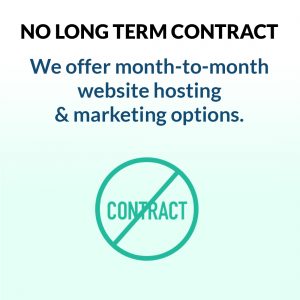 We allow our clients to leave our services with a 30 day notice, and we never auto-renew a client for a yearly commitment. It is crucial to know that you can provide us a 30 day cancellation notice and discontinue your service with us. We have heard many horror stories that some website providers hold clients in long-term commitments or auto-renew the service for 1 year with hidden contract terms. It is very simple, if you no longer need our services and wants to discontinue, just give us a 30-day notice via email/phone and we will gladly allow you to cancel. Just make sure you ask any company you are thinking of working with about their cancellation policy and ready the fine print.
3. Transparency with Marketing Services, Facebook & Google Ad Spend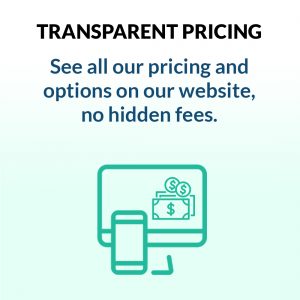 Many companies do not show you their pricing until you provide all your information or get on a call with a commission-based salesperson. With DocSites all our pricing is listed on our website so you can comfortably review it before you ever talk to anyone, and we don't work on commission so when you do decide to call, you won't feel any pressure. We will help you decide what fits your needs best to make the process very simple for you.
Another important thing for those thinking about doing paid ads on Google & Facebook is to make sure you are not charged one set fee. We have experienced many dentists hire advertising companies who charge one bundled fee for their management service and cost of ads without showing the exact amount spent towards the advertising platform (Google/Facebook). This means they charge a total amount but you never know how much you are spending on impressions/clicks directly from the Google or Facebook, thus not getting a real clear picture of its effectiveness and in many cases the actual value of the advertising service. At The DocSites, we believe in transparency and we bill you separately to manage your advertising and allow you to be billed directly from the ad platform so that you can see their direct monthly charge and how it works. In addition, our management fee is directly listed on our website ensuring that you know all of our fees up front.
There are many factors to setting up a website and marketing campaign, making sure you cover the basics and not fall for any pitfalls for long-term success are the first steps to a great experience. We are happy to educate you and provide you valuable information during our no-obligation sales process. Call us directly at 888-980-4949 to speak with a dental marketing expert today.