Designed & engineered specifically for Dental Practices. Adit is the only software solution that integrates Patient Reminders, Patient Forms, Online Scheduling, Reviews, Analytics, and more, all in one place!
CUT YOUR SOFTWARE COSTS BY UP TO 60%
Adit integrates with most existing practice management software so your team can sync all your practice activity with a simple click or tap.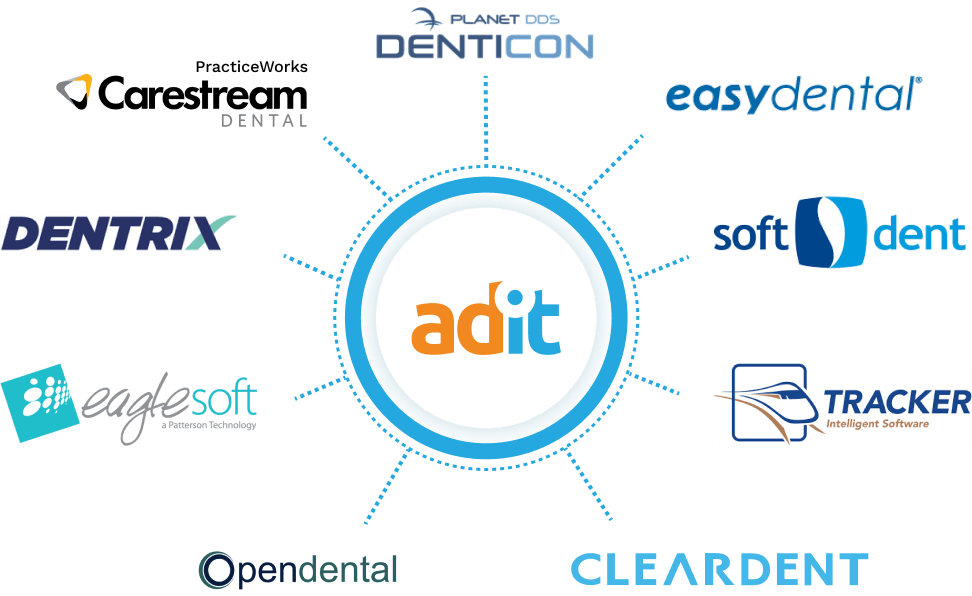 Adit Marketing Inc.